Murree tour packages are the kings of Tourism in Pakistan as it welcomes customers throughout the whole year. First of all, Murree is a just 45-minute drive from the capital city of Islamabad. Fascinating Murree Tours are ideal for honeymoon & family trips. Furthermore, Murree tour packages enlist value for money for all newlywed couples and families as well. Throughout the trip, Our Murree Tour Guide will help you in understanding and explore the hidden beauty of Pakistan Northern Areas.
The Pak Tours & Travels offers the best and most affordable Murree Pakistan Tour packages. These Splendid Trips cover various areas of the Murree region, such as Mall road, which is always crowded with teenagers as its hub of activities in winter and summer.
Enjoy the tour as Murree now has a Cineplex Cinema showcasing local and international movies.
Hence, Murree equips 3g and 4g internet connections.
Most noteworthy, hotels are available to cater to all types of customers, whether it's luxury or essential.
Our Budget Tour Packages for Murree gives the following as a part of Luxury Trip to Murree:
Top Different Family Hotels, showing views of Murree even better with hot water available 24/7
The Excellent Restaurant inside the hotel with highly professional and cooperative staff.
We Provide New and Comfortable vehicles for Tours that are well-maintained.
Most noteworthy, our cars are inspected each after an accomplished trip.
Our Best Murree Tour Guide staff is professionals who guide our customers properly.
However, The most famous places in our Murree Package Tour are:
Changla Gali
Donga Gali
Mouskouri
Some famous Trekking trips in Galiyat.
Best Murree Bhurban Holiday Tour Packages
Now enjoy the Trip To Murree at the best affordable prices. Our Tour Package also includes Beautiful Bhurban and Nathiagali at the best prices. Hurry Up and Plan an excellent Vocational Trip to Murree with  The Pak Tours & Travels Packages.
Best Pakistan Murree Tour packages
Book your Murree Tour with our Top and cheap Murree Pakistan Holidays Tour Travel Trip packages from Lahore, Karachi Islamabad to Murree Bhurban Patriata. Don't forget to Book Pakistan Holiday Tours Travel Trips to Murree with Us.
Providers of Best Pakistan Tourism Packages For Murree
We offer many discounts on Murree Holidays Trip Packages, which you can take from Karachi, Islamabad, and Lahore in 2022.
Now Enjoy the Beautiful Tourist Attractions in Murree like:
Murree
Nathiagali
Bhurban
Ayubia
Pindi Point
Kashmir Point
Mall Road of Murree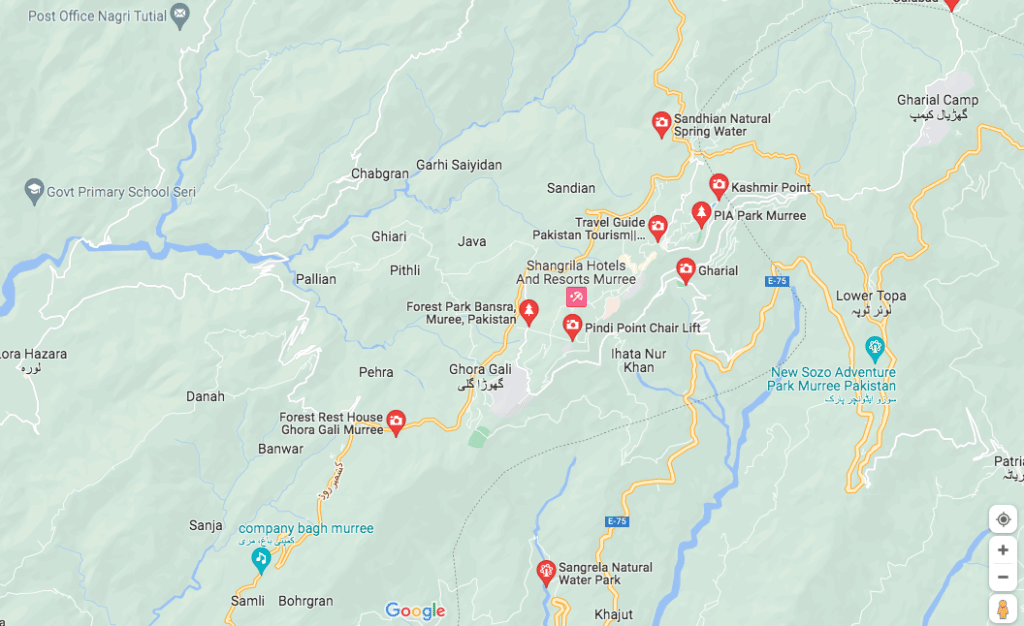 We are offering three days Murree Tour packages, four days tour packages, and a family Trip Package to Murree 
How You May Reach Murree and Enjoy the Beauty with our Trip To Murree Pakistan
Murree is just 50km from Islamabad since two roads are available, mainly Islamabad Murree Expressway and Murree GT Road ( old road).
Murree faces some natural weather changes. Motorway Police serve on both roads to tackle these incidents to ensure Murree Valley is accessible in harsh weather during winter snowfall.
Murree Tour Packages features areas such as Patriata, which contains the latest technology Chair lift, which functions the whole year, even on snowfall days.
Ayubia and Nathiagali. However, These places are also part and parcel of our Murree Tours so that Visitors can reach out to various spectacular Trekking streaks in the Galiyat region.
Murree has various well-known hotels and restaurants ready to present world Class services to visitors.
The main goal of The Pakistan Tours & Travels is to give customers the most comfortable tours. Various new motels and internet cafes appear to strengthen the ever-improving Tourism industry in Pakistan further.